TWICE is a holistic oral health system that combines cutting-edge science
and clean ingredients for better mouth body balance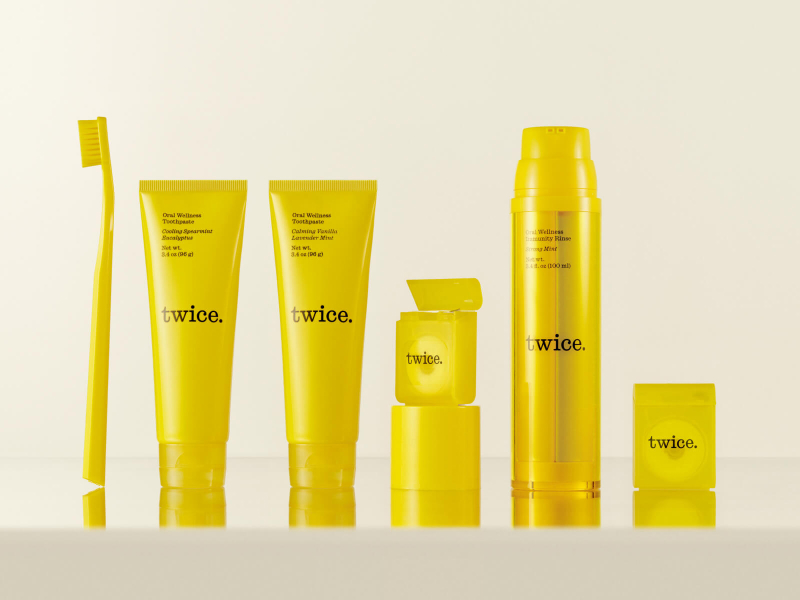 Back to basics. Includes our Oral Wellness Toothpaste, Floss, Immunity Rinse and Manual Toothbrush.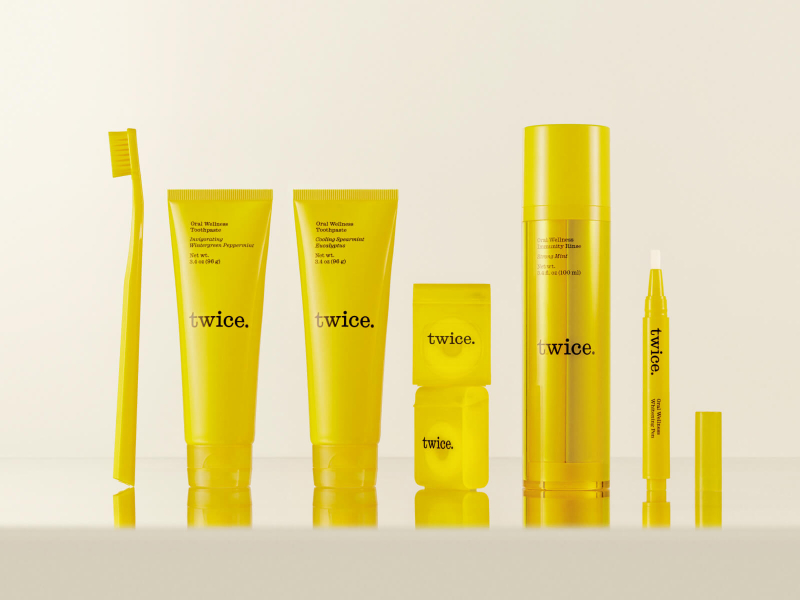 The full routine: includes Oral Wellness Toothpaste, Floss, Immunity Rinse and Whitening Pen.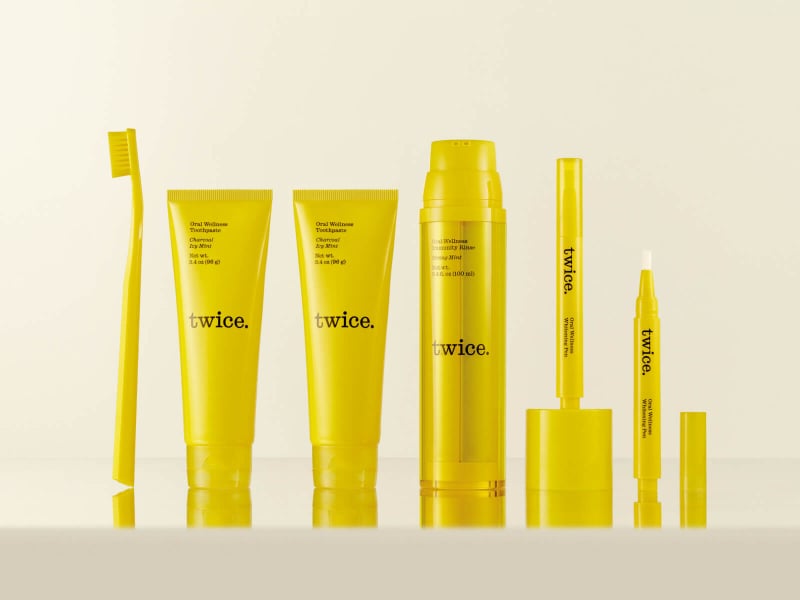 Shine bright with our extra whitening kit. Includes a 2nd Whitening Pen, and Charcoal Icy Mint Toothpaste.
Oral Wellness
begins WITHIN
OUR FOUNDERS
Lenny, Cody and Julian are on a Mission
More smiling faces means more genuine confidence, pure compassion and honest connection. TWICE is spreading the power of a smile to every single person on the planet.
CULT FAVORITE
This is Oral Wellness IMMUNITY RINSE
Pioneering dual-action, nano-emulsion technology delivers full-mouth freshness that improves the wellness of your mouth
SAYS
"Toothpaste has been rethought.
Chic dental care has arrived."
SAYS
"A health-driven approach, focusing not just on teeth but the entire mouth and its connection to the rest of the body"
SAYS
"TWICE's products are vegan, cruelty-free, and come without sulfates, SLS, gluten, and artificial ingredients."
SAYS
"TWICE is bringing oral care into wellness while keeping it accessible and making an impact"
TWICE COMMUNITY
ORAL WELLNESS
connects
ALL OF US
TWICE exist to empower more people to smile both inside and out—by strengthening the connection between our mouth, our self and our world.
Explore the world of Twice
"I used several different charcoal toothpastes before, this is the best hands down! Tastes so good, and I actually feel really clean, like it is actually working!"
Shop Oral Wellness Toothpaste